About
I am in the process of combining my Etsy stores here so you can purchase in one place. It will take a little time to get everything moved over. Thank you for supporting my work since 2012!! You can purchase any item through Paypal even if you do not have an account.
Welcome to Kenzie's Cottage ...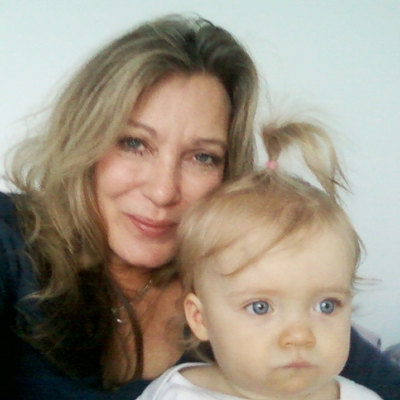 For the past twenty years, I have been blessed to wake up and create works of art. I have had a successful online store for 10 years. My favorite medium to work with is oil. I love the sheen and how the paintings look in different lighting. Having my own shop allows me to be creative in many areas of art including landscape, impasto floral, figurative and cityscape.
I work as a professional artist with Atlanta Decorative Arts Center and with interior designers doing commission paintings for their clients. Doing custom paintings for clients, creating a piece that reflects their personality and style is something I really enjoy.. My work is collected nationally and internationally. My art work has been published in Atlanta Homes & Lifestyles Magazine, Southern Accents, Walls and Windows, Better Homes and Gardens, Family that Preys movie by Tyler Perry, and couple of hardback interior design books. If you like my artistic style and have an idea for a custom piece, please contact me and we can discuss creating a work of art just for you.
Rough Elements Jewelry
I have recently implemented my second love Rough Element Artisan Jewelry! My jewelry is a collection of natural gemstone jewelry . Each piece is a one of a kind piece that is silversmithed and designed from natural rough gemstones and set in quality metals.
I think rough stones are so beautiful in their natural form and each stone has it's own personality unlike faceted stones that are mostly known for color and clarity. I always design the setting around the stone which makes each piece a one of a kind piece. I work some with sterling silver but my favorite is Fine silver and Argentium Silver because it is in it's purest form just like the stones. You will find some pieces in my shop that are set in poured settings but most of my jewelry will be in a free form setting.
Some of my stones are direct from the mines that are still in rock form and have to be cut from the rock and shaped. I do have select gem dealers that purchase from the mines and can give me clean material that don't require as much work. I am very selective when buying gemstones due to there are a lot of stones coming into the states that have been heat treated with glass and lead. You can be assured that you will not receive any of these gemstones from my shop.
I will be adding more precious metals as my shop grows such as gold and white gold.
I love doing custom work so please feel free to contact me should you have a special request. If you are looking for a special stone I would also be happy to help you with your search and we can work together on your setting.
I hope you visit my store for fine art, impasto, watercolors and Rough Elements Jewelry! I hope you find something you love!
~ Tammy Allman