About
Thank you for visiting my website where I am combining my three Etsy stores. Now you can shop in one place as I add new item's daily! All orders are through PayPal so your purchase is protected. You do not have to be a member to use Paypal Checkout. Thank you! Tammy
Welcome to Kenzie's Cottage ...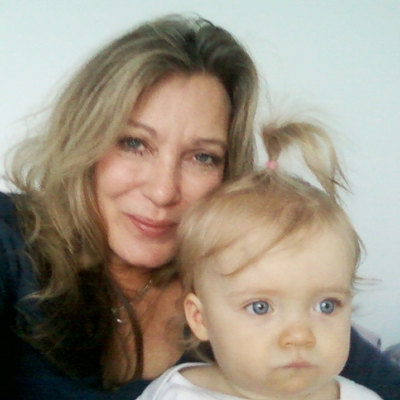 First I am a mom of two amazing boys and family is the most important part of my life. I have four grandchildren and my store is named after my first granddaughter Kenzie. They all bring so much joy to my life!
For the past twenty years, I have been blessed to wake up and create works of art. I have had a successful online store for 10 years. My favorite medium to work with is oil. I love the sheen and how the paintings look in different lighting. Having my own shop allows me to be creative in many areas of art including landscape, impasto floral, figurative and cityscape.
I work as a professional artist with Atlanta Decorative Arts Center and with interior designers doing commission paintings for their clients. Doing custom paintings for clients, creating a piece that reflects their personality and style is something I really enjoy.. My work is collected nationally and internationally. My art work has been published in Atlanta Homes & Lifestyles Magazine, Southern Accents, Walls and Windows, Better Homes and Gardens, Family that Preys movie by Tyler Perry, and couple of hardback interior design books. If you like my artistic style and have an idea for a custom piece, please contact me and we can discuss creating a work of art just for you.
Rough Elements Jewelry and Kenzies Cottage Upcycle allow me to explore my other creative sides. Rough Elements is jewelry designed with quality gemstones and rough stones. I let the stones dictate the settings I design. I use the best metals for my gemstone jewelry.
Kenzies Cottage Upcycle gives me the opportunity to take vintage objects and give them new life. Everytime I look at a old quilt it reminds of the most amazing times I spent with my grandmother. I wonder what the story is behind the old canten that I created a lamp from. It is like every piece has a story. How special is that!
I wanted to create a store that you can come to and purchase that perfect unique piece of art, jewelry, or home decor that you are proud to display in your home, wear, or give as a special gift. I hope you visit often!!
~ Tammy Allman